Blue Dun - Wet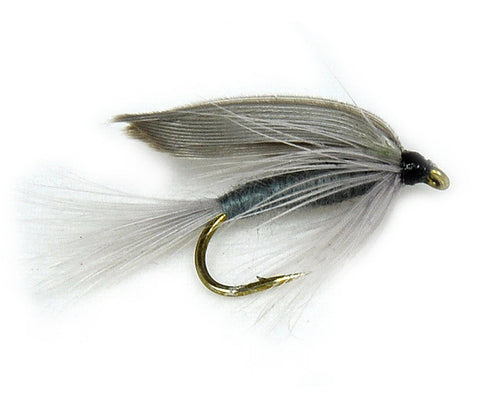 This Blue Dun Wet Fly pattern is a very versatile mayfly pattern and is an excellent and essential early season imitator of a multitude of mayflies including Blue Quills, Hendricksons, Quill Gordon's and Blue Winged Olives.
Invariably, the hatch it imitates hatches that occur from mid to late morning and on into the late afternoon. This depends on specific local entomology, as to which mayfly it is working for. An excellent early season pattern, the Blue Dun Wet covers a broad range of failed hatching or spent mayflies, making a range of hook sizes essential.
The Blue Dun Wet Fly pattern imitates adult mayflies that have failed to emerge through the surface of the stream, or have drowned while their wings were drying. In completing its deception, this pattern also imitates the spent mayfly at the end of its life cycle. To best fish this fly, as with most wet fly patterns, cast this fly across stream, or in fractions downstream letting the fly swing with the current as close to as many of the prime lies as possible.
All flies are tied with American sourced materials including Hareline Dubbin Materials and Whiting Farm's Hackles & Capes and are tied on premium hooks.
---
More from this collection