Adams - Wet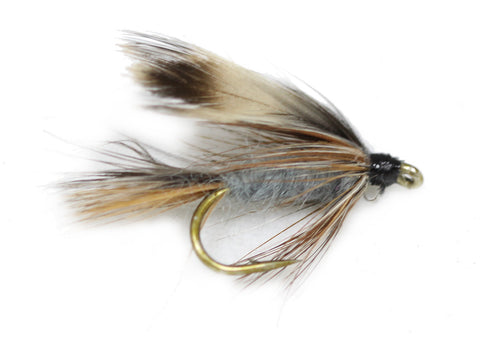 This Adams Wet Fly pattern could be considered the "Genesis Pattern" for emerging mayflies and midges. Fishing this pattern will yield results more often than not and when the "match to the hatch" is presenting a challenge, this pattern will provoke action in the pickiest of trout.
The Adams Wet Fly imitates adult mayflies that have failed to emerge through the surface of the stream, or have drowned while their wings were drying. In completing its deception, this pattern also imitates the spent mayfly at the end of its life cycle.
To best fish this fly, as with most wet fly patterns, cast this fly across stream, or in fractions downstream letting the fly swing with the current as close to as many of the prime lies as possible.
All flies are tied with American sourced materials including Hareline Dubbin Materials and Whiting Farm's Hackles & Capes and are tied on premium hooks.
---
More from this collection