Spider Black - Foam Spider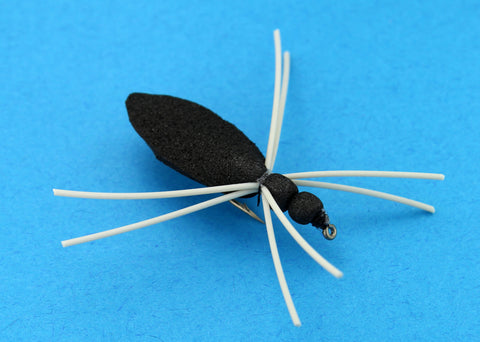 This Spider Black - Foam Spider is a high visible, high action larger fly.  It can be used for bigger trout, blue gill and bass. It has rubber legs and a larger body casting a shadow creating a lot of movement on the water.
All flies are tied with American sourced materials including Hareline Dubbin Materials and Whiting Farm's Hackles & Capes and are tied on premium hooks.
This pattern is produced and supplied by Samaki Flies
---
More from this collection