Black Beetle Red Back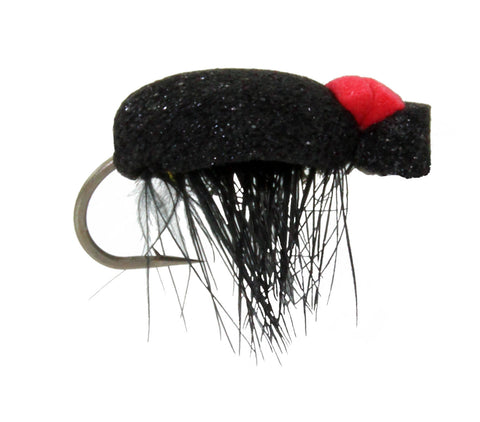 This Black Beetle With Red Back pattern can be fished in all bodies of water.  The foam body, rubber legs and black silhouette make this fly and irresistible snack for any trout.  
Fish this beetle pattern towards the banks and around foliage with a small "twitching" action to the rod tip, to make the beetle appear trapped in the water surface. 
All flies are tied with American sourced materials including Hareline Dubbin Materials and Whiting Farm's Hackles & Capes and are tied on premium hooks.
---
More from this collection