Sofa Pillow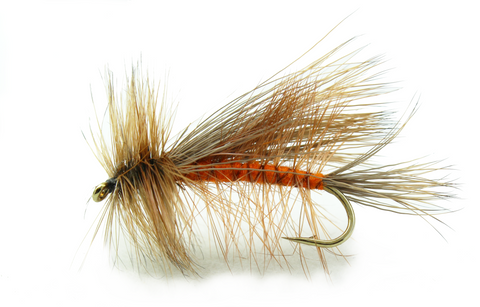 This Sofa Pillow imitates the adult Salmon Fly, Pteronarcys Californica, or giant stonefly. A very popular pattern and especially when fished at dusk when swarms of stoneflies will gather around vegetation to mate.  In the early evening the females with then land on the water to lay their eggs. Fish this pattern into banks and around and under vegetation for the most effective results.  
The Sofa Pillow dry fly is a particularly effective dry fly pattern for big trout. 
All flies are tied with American sourced materials including Hareline Dubbin Materials and Whiting Farm's Hackles & Capes and are tied on premium hooks.
---
More from this collection