Puterbaugh Foam Caddis - Tan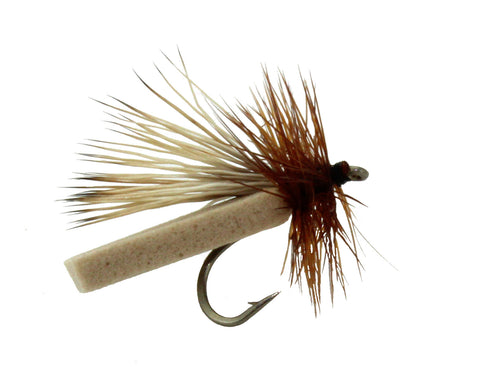 This Puterbaugh Foam Caddis is a hi float, hi visibility Caddis pattern that can withstand the roughest water, the biggest hit and remain in tack to catch more fish.   
The Puterbaugh Caddis comes from Don Puterbaugh from Colorado.  This fly is has enough "float" with the foam to allow it to be rigged with a dropper for more effect. This fly can be fished all year.
All flies are tied with American sourced materials including Hareline Dubbin Materials and Whiting Farm's Hackles & Capes and are tied on premium hooks.
---
More from this collection