Midge Dry Adams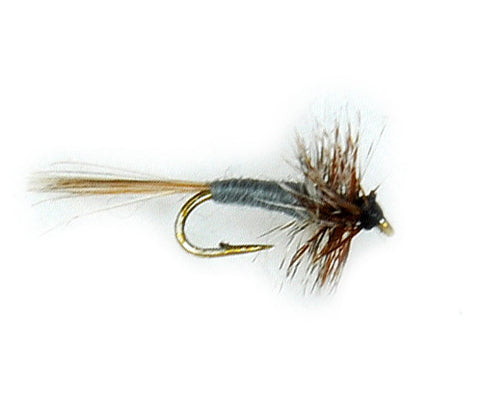 This Adams Midge pattern is an all season pattern. When weather conditions can change in a moment's notice this pattern is essential to have, as the insects that the trout are feeding on can change just as quickly. The Adams Midge is a great generic midge impressionistic pattern. When the trout are selectively feeding on midges, go to this pattern if you cannot readily identify the natural midge. Matching a midge hatch can be the greatest challenge. This pattern covers a majority of midge hatches and offers the same advantages that the Adams style patterns provide in their high riding profile. 
When fishing any dry fly pattern, matching the color and the size to the hatch are critical, with presentation being the finishing touch to this trinity. Often overlooked is the casting of shadow from your leader, which may lead to spooked fish.   We suggest selecting a high float leader. Additional waterproofing can be given to you fly delaying it becoming waterlogged, by applying a flotant product such as Gink ®.
All flies are tied with American sourced materials including Hareline Dubbin Materials and Whiting Farm's Hackles & Capes and are tied on premium hooks.
---
More from this collection