March Brown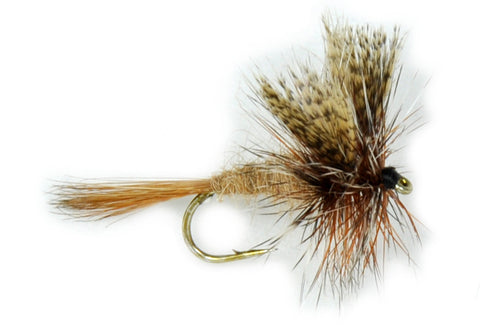 This March Brown pattern imitates the mayfly Maccaffertium Vicarium. Similar to the Grey Fox, the March Brown was the subject of a name change in the late 1970's. This March Brown pattern is effective in the central and eastern United States. This March Brown pattern is one of the oldest and recorded patterns originating in Europe. Their large size and the relative length of time to emerge, make this an ideal meal for any trout,   some taking as much as 30 seconds to emerge.
Fish this pattern in any speed of water, but for location, close to banks and around river structure. The hatch is lengthy and may be sporadic throughout the day, the fact that the hatch is sporadic, gives the opportunity to fish this fly when other hatches occur and when recognized, the trout zone in. Give the rod the occasional twitch to imitate and drying dun as it prepares for flight.
When fishing any dry fly pattern, matching the color and the size to the hatch are critical.   Often overlooked is the casting of shadow from your leader, which may lead to spooked fish.   We suggest selecting a high float leader. Additional waterproofing can be given to your fly delaying it becoming waterlogged, by applying a flotant product such as Gink ®.
All flies are tied with American sourced materials including Hareline Dubbin Materials and Whiting Farm's Hackles & Capes and are tied on premium hooks.
---
More from this collection