Griffith Gnat - Cream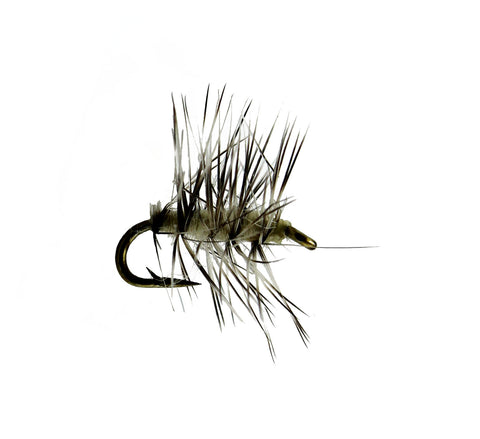 This Griffith's Gnat pattern imitates an adult midge. Credit is given to the creator of this midge pattern, George Griffith a founder of Trout Unlimited. Midges are simply the singular most important aquatic trout food, worldwide. They occur in almost every aquatic habitat, producing large swarms and huge volumes.
This Griffith's Gnat pattern is very buoyant, but is best fished in slower water with less chop. This Griffith's Gnat pattern can be fished all year wherever midges appear. Even though during a midge hatch, trout will be more interested in pupa, a well presented and tempting gnat pattern will induce some action.
When fishing any dry fly pattern, matching the color and the size to the hatch are critical, with presentation being the finishing touch to this trinity. Often overlooked is the casting of shadow from your leader, which may lead to spooked fish.   We suggest selecting a high float leader. Additional waterproofing can be given to you fly delaying it becoming waterlogged, by applying a flotant product such as Gink ®.
All flies are tied with American sourced materials including Hareline Dubbin Materials and Whiting Farm's Hackles & Capes and are tied on premium hooks.
---
More from this collection