Madam - X - Peacock PMX Parachute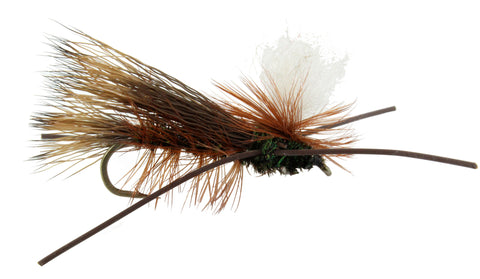 This Madam X Peacock PMX Parachute dry fly is a deadly attractor and stimulator fly in unison. The credit for development of this fly is given to Doug Swisher.  This fly can be fished in all bodies of water, it represent a number of bugs and terrestrials in multiple scenarios.  Big bug, big strikes. 
All flies are tied with American sourced materials including Hareline Dubbin Materials and Whiting Farm's Hackles & Capes and are tied on premium hooks.
---
More from this collection