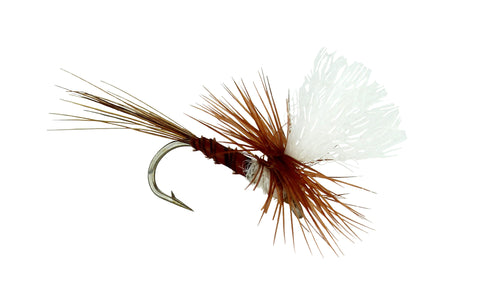 This Biot Parachute fly is similar to a generic parachute fly.  The biot wrapped around the body of the fly gives it a segmented look.  This particular pattern can be used to imitate many different mayfly adults.  Color variation in this pattern can be used from region to region. 
We have selected a broad range of hook sizes for you from a 12 to a 20.  
All flies are tied with American sourced materials including Hareline Dubbin Materials and Whiting Farm's Hackles & Capes and are tied on premium hooks.
---
More from this collection