Green Pea (Scud)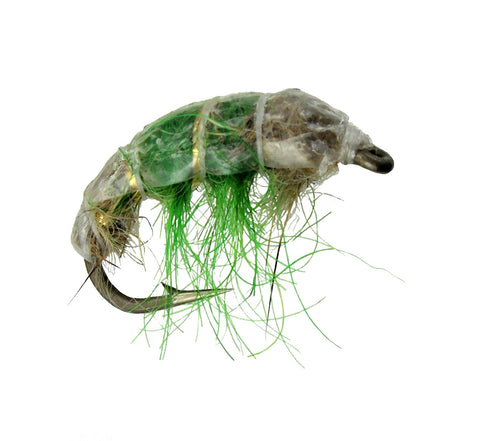 This Green Pea Scud is the off green and light tan, with the hint of gold ribbing.  "Scuds" belong to the order of Amphipoda which contains three families.  Two of which, Gammarus and Hyalella, are the most loved by Trout.
You will find more scuds on alkaline water than any other body, so look around and take a reading if this is a water you have not fished before. 
All flies are tied with American sourced materials including Hareline Dubbin Materials and Whiting Farm's Hackles & Capes and are tied on premium hooks.
---
More from this collection