Crazy Charlie Tan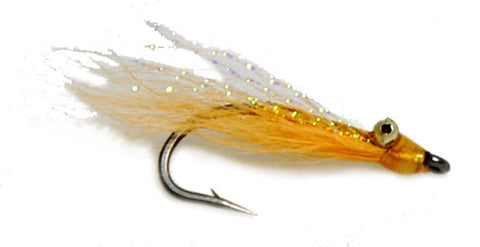 This Crazy Charlie Tan pattern is an ideal bonefish and saltwater pattern.  It has bead chain eyes to give the fly just enough to get to the fish quickly and allow you to get in touch with your fly.  Just a hint of fish to catch the attention of the fish, a great small bait imitator, shrimp and smaller crab species.
Credit is given to the originator of the fly Bob Nauhein.  
All flies are tied with American sourced materials including Hareline Dubbin Materials and Whiting Farm's Hackles & Capes and are tied on premium hooks.
---
More from this collection